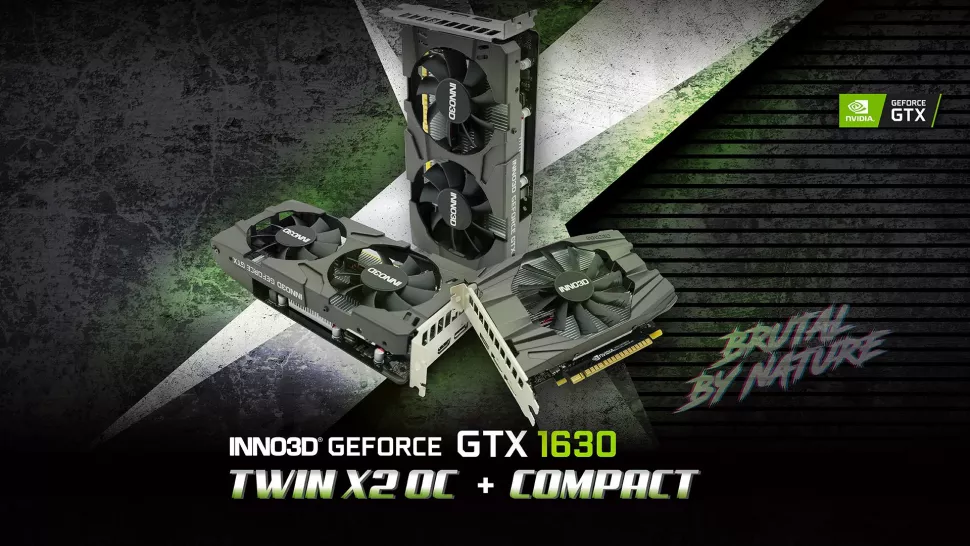 Nvidia officially unveiled the GTX 1630 graphics card, the lowest in the entire GeForce lineup, following much rumor and online debate. The newest member of the family doesn't seem to be held in the same esteem as the consistently well-liked budget-gamer faves, the GTX 1650 and GTX 1660 series, as it runs on the same previous generation Turing architecture.
About GTX 1630
The recently introduced GTX 1630 is not only significantly slipping behind the greatest graphics cards, but also many low-cost models due to its meager 4GB GDDR6 memory, 512 CUDA cores, and 64-bit memory bus. The AMD Radeon RX 6500 XT, which debuted alongside the RTX 3050 in January of this year, offers the closest power level comparable. Due to comparable hardware restrictions, the red corner's contribution didn't exactly set the world on fire, and Team Green's direct answer doesn't exactly fill one with confidence either.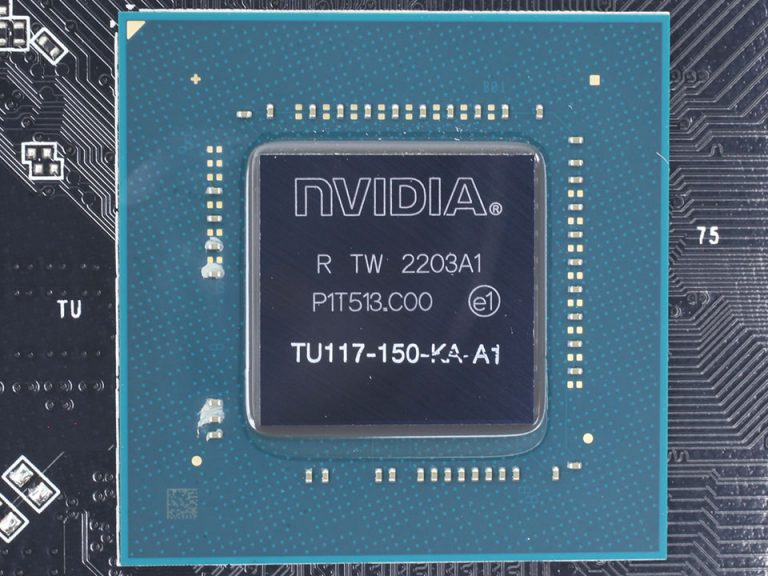 Putting aside technical details, it appears that the GTX 1630's price point may be its fatal flaw in this situation. If the prices listed on EVGA's official website and other online sellers are any indications, this GPU isn't worth the money. The EVGA GeForce GTX 1630 SC Gaming variant is presently listed by the Nvidia-partner business for $199.99(opens in new tab), which is a full $50 higher than the GTX 1650 MSRP when that card was released back in 2019 – with significantly less performance potential. Although the MSRP for the Nvidia GTX 1630 is stated at $169.99, it's important to note that none are really offered at this price.
The GTX 1630 is a pricey and underpowered graphics card that is difficult to recommend to anyone, especially in light of the fact that cheap graphics card offers can help you get more for less. The XFX Speedster QICK 210 Radeon RX 6500 XT is one option in our roundup that starts at $179.99. (opens in new tab).
Why you shouldn't buy the GTX 1630?
Early benchmarks that have been posted online present an unsettling picture of Turing's newest addition's failure. Simply put, as this thorough demonstration by Benchmark Lab(opens in new tab) (via YouTube) will attest, this is a budget graphics card arriving in 2022 on outdated hardware that isn't even capable of producing passable frame rates in 1080p.
We can observe from the video that the GTX 1630 trails the GTX 1650 greatly in every category. In fact, the new Turing GPU struggles with an average frame rate of 40 FPS at 1080p in games like God of War, Horizon Zero Dawn, and Red Dead Redemption II. The latter card, though, is able to push those sliders harder and hit the desired 60 FPS target and above. As a point of comparison, the improved GTX 1650 Super was released at a price of $160, which is still less expensive than the brand-new GTX 1630. The GTX 1650 was first offered with a $149 MSRP.
Right now, a brand-new EVGA GeForce GTX 1650 SC Ultra Gaming is available for $179.99. (opens in new tab). The fact that this is a more potent graphics card from the same company retailing for less is what stands out.
When contrasting the brand-new GTX 1630 with the GTX 1050 Ti, a budget video card that was released almost six years ago, things get even worse. The results of a video comparison between the GTX 1630 and the GTX 1050 Ti, which was conveniently posted by the same content provider and uses the same games and settings, are noticeably more impressive. Comparing the older graphics card to the newer, more expensive one, the older graphics card often has a 3 to 7 frame advantage.
The latter GPU's initial release took place back in October 2016 with a $140 MSRP. It's important to note that you can purchase this card on websites like Amazon for less money than the GTX 1630, for example, the Yeston GeForce GTX 1050 Ti for $179.99. (opens in new tab). Nevertheless, if you have the opportunity, we advise focusing on something more recent.
When we say you shouldn't buy 1630 then what should you buy?
Which cheap graphics cards should you buy instead?
To put it bluntly, we believe that the GTX 1630 is capable of much less than what customers who pay $200 (or more) for a graphics card in 2022 deserve. Not to add that neither of the aforementioned GTX GPUs can do Nvidia DLSS A.I. upscaling technology or ray tracing, two missing contemporary technologies. Because of this, we have a few better recommendations for your money for PC gamers on a tight budget.
Let's look at both the options available for use in team red and team green, for both Nvidia and AMD we have options.
AMD Radeon RX 6500 XT
SPECIFICATIONS
Graphics processor: Navi 24
GPU cores: 1024
Memory type: GDDR6
Memory: 4GB
Memory bus width: 64-bit
REASONS TO BUY
Outperforms the GTX 1630+
Provides 60 FPS in 1080p+
High clock speed
REASONS TO AVOID
Limited to 4GB VRAM 
64-bit memory bus – same as GTX 1630
The RX 6500 XT from AMD accomplishes its goal of providing playable framerates in the newest games in 1080p using techniques like FSR A.I. upscaling, even though it isn't exactly recognized as a victory in the world of graphics cards. Additionally, this graphics card usually retails for $179.99 / £179 from retailers in the US and the UK. We've been monitoring RX 6500 XT stock to find out the most recent availability and pricing.
The RTX 6500 XT is constrained to the same 64-bit memory bus width and 4GB GDDR6 memory, but its major strength is a much faster clock speed, which helps push those frame rates a little bit higher. In the end, it results in
Nvidia GTX 1650 Super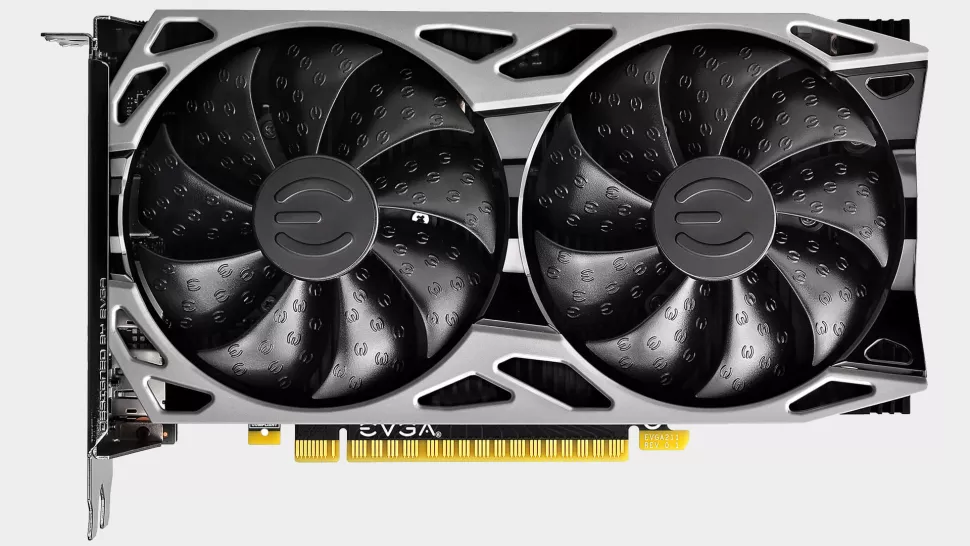 SPECIFICATIONS
Graphics processor: TU116
GPU cores: 1280
Memory type: GDDR6
Memory: 4GB
Memory bus width: 128-bit
REASONS TO BUY
Outperforms the GTX 1630+
Double the bus width and CUDA cores+
The similar price point to the GTX 1630
REASONS TO AVOID
Limited to the same 4GB GDDR6 VRAM
Due to its all-around excellent performance, the GTX 1650 Super is still one of the most well-liked graphics cards of all time even nearly three years after its initial debut. This video card can handle the most recent 1080p games while offering playable frame rates at or over 60 in many of the more taxing games currently available. Although it lacks ray tracing and DLSS, the GTX 1650 Super is still our top recommendation for budget-conscious PC gamers in 2022, even though you could pay a little bit more depending on where you buy your graphics cards.