On the Chrome side, the update is prepared; all that is needed is a working new Nvidia driver.
Google has announced the arrival of Nvidia's RTX Video Super Resolution to the Chrome browser with the release of an "Early Stable Update for Desktop." A new GeForce driver is all that's needed for this new video stream upscaling capability, which uses the same type of AI that has made Deep Learning Super Sampling (DLSS) such a smash in the gaming industry, to become widely used on PCs. Before continuing, it's crucial to note that Nvidia is only supporting its GeForce RTX 30 and RTX 40 GPUs with this new AI video scaling technology.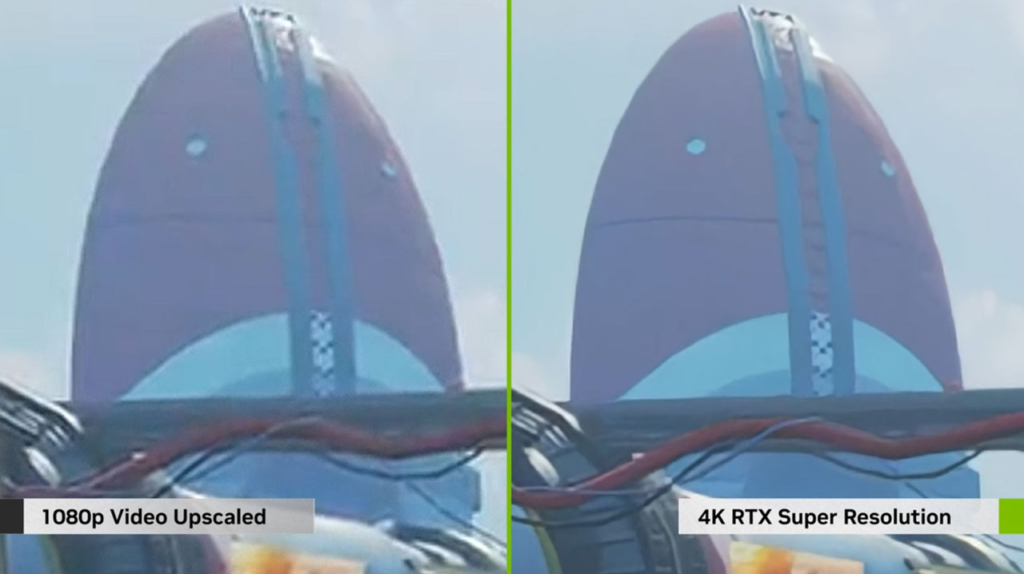 4K Upscaling with Google Chrome
At CES 2023 last month, Nvidia RTX Video Super Resolution was unveiled. In essence, it accepts videos of resolutions ranging from 360p to 1440p (inclusive) and uses artificial intelligence (AI) generated from deep learning and neural networks to upscale the videos to 4K. Of course, Nvidia's AI offers an upscaling quality that is more spectacular than what was previously possible with your hardware and software combination.
View Nvidia's infomercial for RTX Video Super Resolution, which debuted at CES 2023, above. In the video, you can see some Apex Legends game footage that was recorded in 1080p with H.264 and an 8mbps bitrate. Nvidia contrasts gameplay footage shot in 1080p and AI-upscaled to 4K in some enlightening split-screen and zoomed-in comparisons. The fact that the RTX Video Super Resolution capability will also enable up to 144Hz video may be welcomed by gamers.
The findings are impressive in the video, and there is no reason why they shouldn't give that the identical DLSS has undergone numerous significant revisions and development stages over the years. One wonders how well the technology would perform in the wide range of online video genres to which it might be applied; nature documentaries or sports videos would present the Ai with very different upscaling challenges than something like Apex Legends. Applying the RTX Video Super Resolution to game footage might even show the technology at its best.
VideoCardz noticed that the "NvidiaVpSuperResolution" option, which was previously a beta-only feature, is now turned on by default in Google's most recent stable version of Chrome (110.0.5481.77). On February 7, the new stable Chrome 110 is anticipated to go general. Nvidia hasn't yet released a GeForce game-ready or studio driver with support, as was said in the introduction, but maybe it will be available tomorrow as well. To provide customers with an option from day one, it would be nice to see Microsoft Edge upgraded for support concurrently.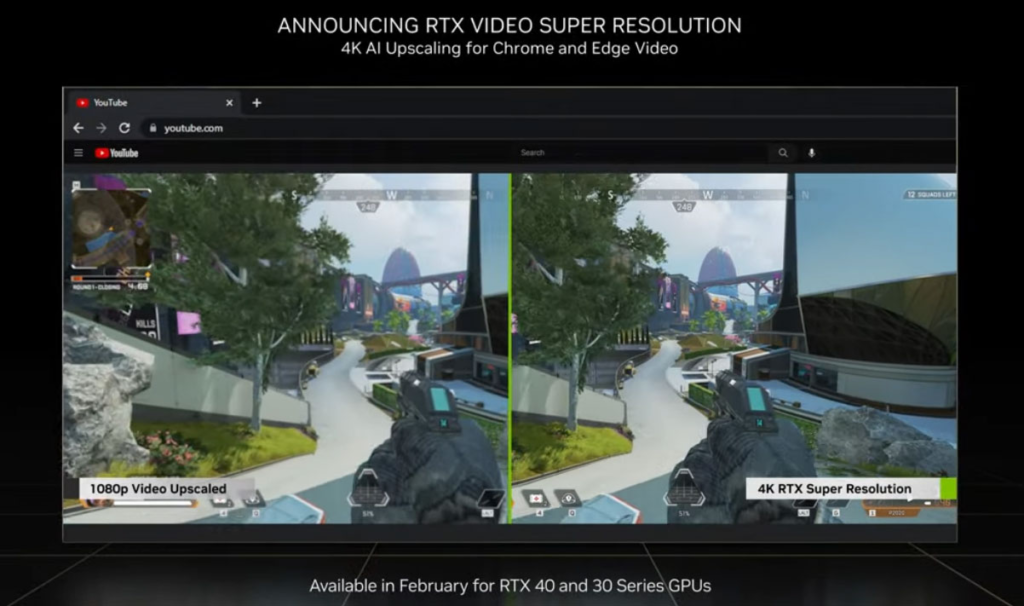 Since all of the major graphics chip vendor companies had previously boasted about their various upscaling solutions, even when they weren't quite as good as they have recently become, the proof of the pudding is in the eating. We're crossing our fingers that we'll soon be able to test Nvidia RTX Video Super-Resolution with the diversity of streaming video content available.