Sony's recent soundbars have been geared toward high-end consumers, like the Sony HT-S400, but the company now has something for individuals who simply want to replace their TV's built-in speakers. The company has announced the HT-S400 soundbar, which includes a few features while staying under $300. While it's a 2.1-channel system, it has virtual surround sound (S-Force Pro Front Surround in Sony speak) to give your movies and shows a more immersive experience. It's also a reasonably strong system for the class, with a 130W wireless subwoofer adding to a total output of 330W.
Due to settings integration and wireless audio support, the bar works well with recent Sony TVs. Other Bluetooth audio can also be streamed. While it's unclear how well Sony's clarity- and voice-optimized speaker designs perform in practice, HDMI ARC and optical audio options may be appealing.
In April 2022, the HT-S400 will be available. That's a long time to wait for a soundbar, but if you live in the Sony ecosystem or simply want an alternative to lower-end soundbars from Samsung and Vizio, it might be justified.
Analysis: Why buy a Sony HT-S400 with 2.1 system when a 5.1 system is available?
While $299 is a great price for a good soundbar, Sony faces stiff competition from Vizio and Samsung, both of whom offer less expensive systems.
Vizio, for example, sells the V-Series 5.1 Sound Bar (V51X-J6) with satellite speakers for $219, which is $80 less than Sony intends to charge for the HT-S400.
So why buy a 2.1-channel system when a 5.1-channel system is available for even less? Satellite speakers, on the other hand, may not fit in your space or appeal to you. In the case of Vizio's 5.1 system, you'll need to run cables from the subwoofer to the rear speakers, which may be a hassle for some.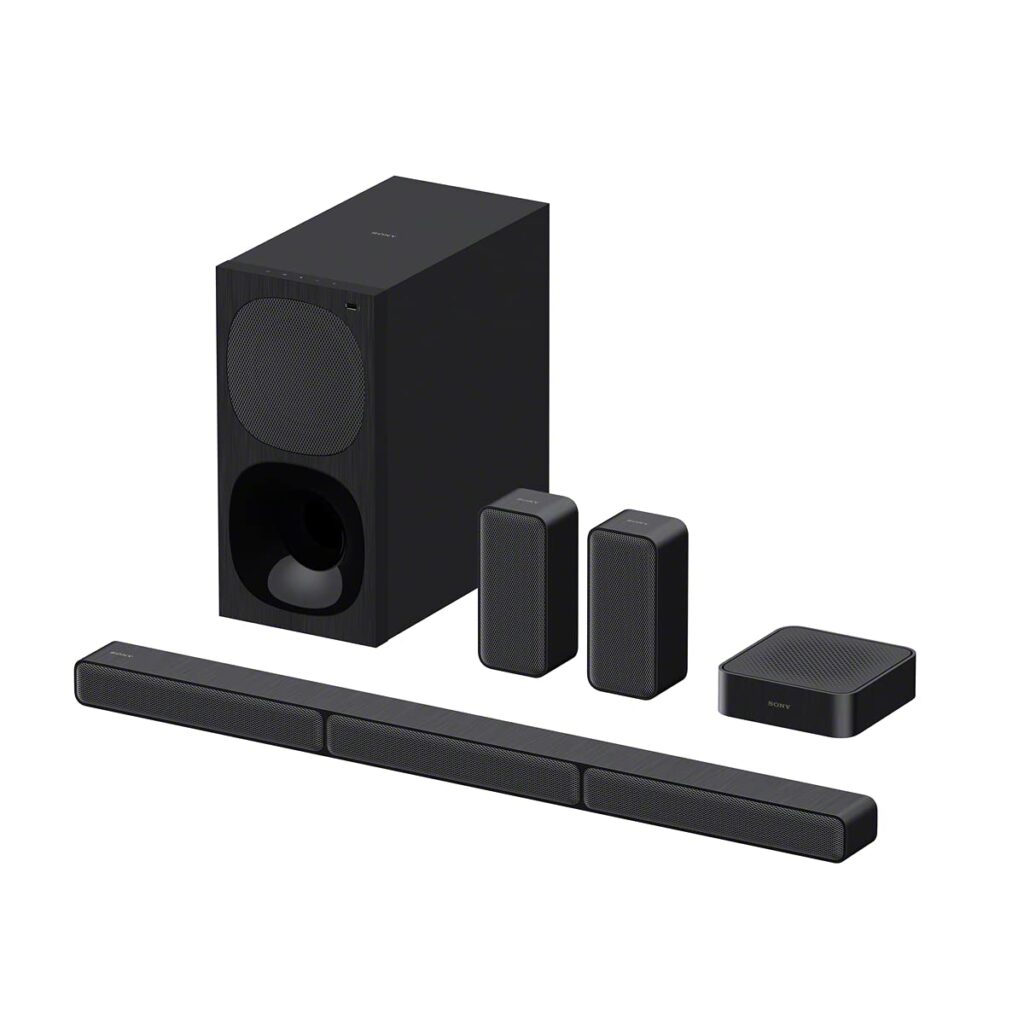 Another reason is that in 5.1 systems, the main bar, which drives the center, left, and right channels is underpowered when compared to a more expensive 2.1 soundbar. On the less expensive system, the difference in power may result in difficult-to-hear dialogue or subpar stereo sound.
Finally, having options in the soundbar space is a good thing, which is why we're excited to see Sony's new soundbar.