Following a steady stream of leaks and Google's own teasers, which left little to the imagination, Google has officially launched the Pixel 8, Pixel 8 Pro, and Pixel Watch 2.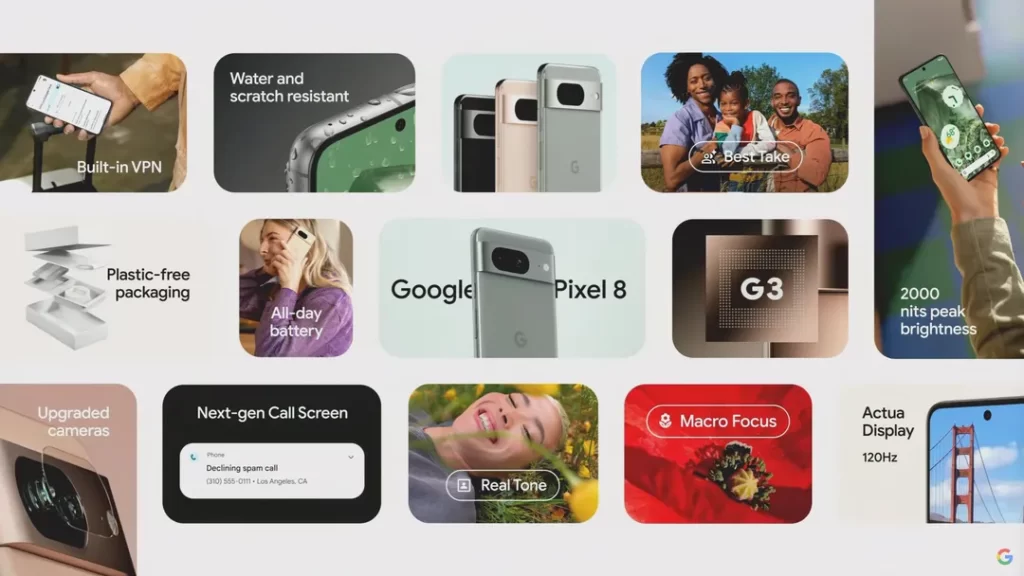 The Pixel 8 Pro starts at $999 and comes with better cameras and a brighter screen. In contrast, the Pixel 8's standard model has a display that is 6.2 inches smaller than the model it replaces. Both devices, which are now up for preorder, feature Google's new Tensor G3 chipset, Android 14 out of the box, and a commitment to seven years of OS updates.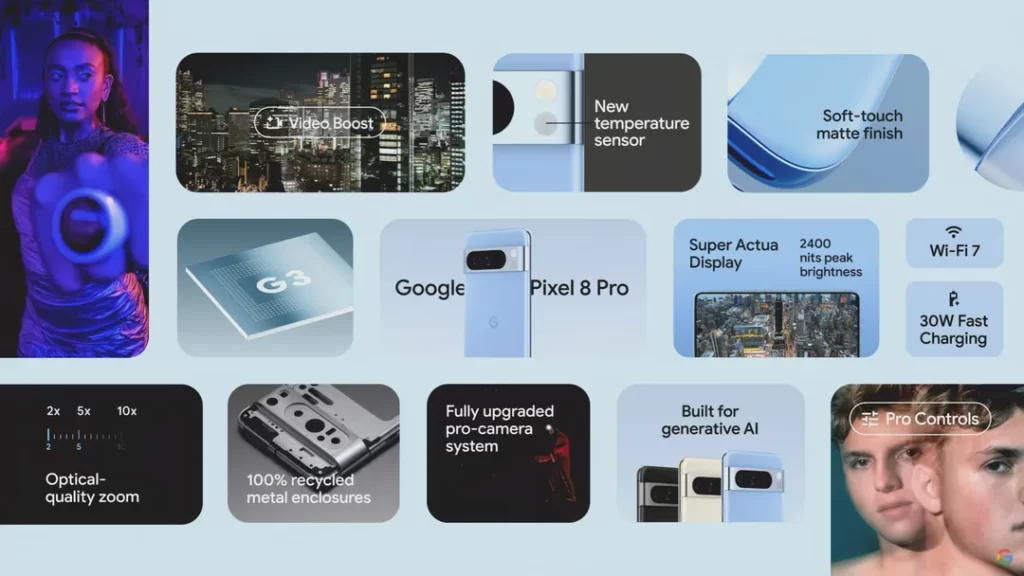 The Pixel Watch 2 is also available for preorder, starting at $349, and features some design updates. In addition to some features carried over from the Fitbit Sense 2, there is a new crown and an updated sensor array.
The most significant announcements are listed first, but you can skip to the most recent news from the Pixel 8 launch event by clicking the links below.
Here is an example of a living Android statue: Upside Down Cake. A pineapple upside-down cake was an Easter egg in a developer video this May, despite Google publicly abandoning desserts in 2019. And each new version number still has a lawn statue that Google occasionally needs to fix or move.
The tweet's author, Dave Burke, has been in charge of Android engineering at Google for many years. (Source: 9to5Google)
Google's seven-year Pixel update promise is historic — or meaningless?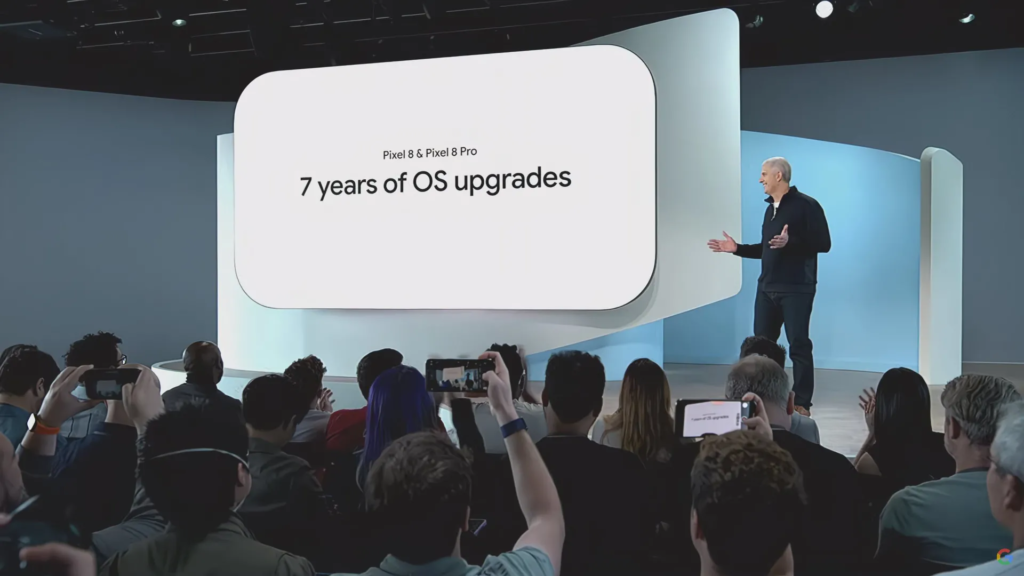 I'm shocked Google did it at all. I can't believe it anymore. Authentic OS and feature updates over the course of seven years, not just security patches, on an Android phone? It is unusual. This is historic.
It goes against everything we've come to expect from Google over the past ten years and change—so many products interred in the Google graveyard, so many great smartphone features regrettably locked away due to Android fragmentation. Will the new Pixel 8 and Pixel 8 Pro finally end the cycle after "seven years of OS upgrades, security updates, feature drops, and AI innovations"?
The Pixel 8 launch by Google was an AI parade.
If you haven't heard, Google's newest products are rife with artificial intelligence. There is Conversation Detection, an audio transparency feature powered by AI, Magic Editor, a photo editing tool powered by generative AI, and improved heart rate algorithms, which are, yes, also powered by AI.
OS updates for seven years? Sounds like a great way to get Google to add more AI features. new features in photography? All AI. processor tensor? It was made for AI, baby! "As always, our focus is on making AI more helpful for everyone, in a way that's both bold and responsible," said Rick Osterloh, Google's hardware chief, in an introduction that, by my count, used the word "AI" more than a dozen times. During the launch's hour-long duration, Google's presenters referenced AI over 50 times.
Google is launching a generative AI-enhanced version of Assistant
In addition to introducing the new Pixel 8 and Pixel Watch 2 hardware at the Made by Google event, Google also revealed the launch of Assistant with Bard, which will use generative AI to offer users individualized support. The new AI-enhanced assistant, according to the company, can help you plan your upcoming trip, find information in your email inbox, and even make a grocery list.
Assistant with Bard will integrate with some of the business's current apps, like Gmail and Docs, to help you find and summarize information, just like Bard on the web. Additionally, the tool will still retain some of Assistant's key features that enable you to do things like send texts, and you can communicate with it through text, voice, or images.