After announcing Windows 10 the day before, Microsoft began the Windows Insider Program on October 1st, 2014. Windows 10 Insider Previews were renamed Windows 10 Technical Previews at the time. We only had two rings — Fast and Slow; Release Preview was introduced later, partially to allow Windows Phone customers to see the Windows 10 Mobile RTM build before the official upgrade, which would arrive months later.
The Windows Insider Program has evolved significantly. It's hardly surprising given that it's been almost seven years. The rings are now channels, and their names no longer correlate to the cycle of new releases.
You could be new now that Windows 11 has been announced and is under testing with Insiders. Here's a rundown of how the Windows Insider Program will function in 2021.
Windows 11 today through the Windows Insider Program Dev channel
You may try out Windows 11 right now if you're in the Dev channel. Because the system requirements have changed, you'll need a compatible PC.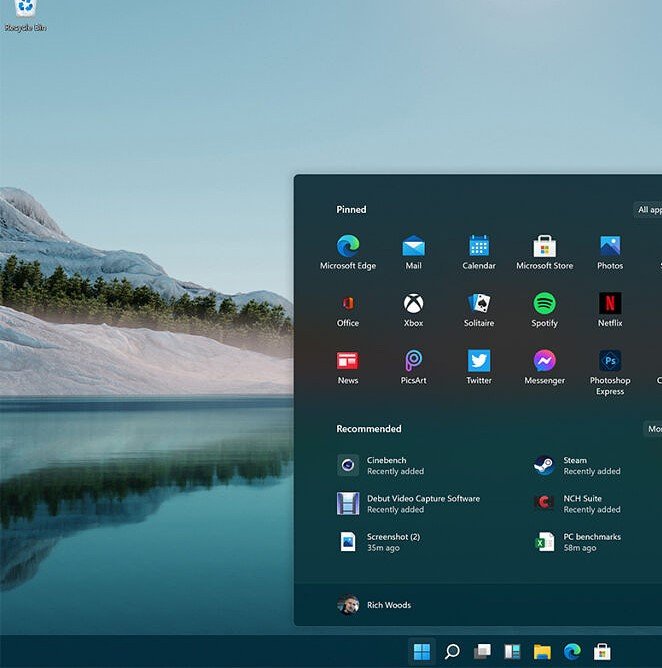 The Dev channel was previously known as the Fast ring. If you want to live on the edge, this is what you sign up for. You're also waiving your right to complain about what's going on. And keep in mind that anything might happen. In truth, the Dev channel isn't connected to anyone's feature update.
Typically, when a Windows release is in testing, it originates from the rs_prerelease branch ('rs' stands for Redstone, which was the codename for several versions of Windows 10 in the past). When you're in the Dev channel, you're intended to be in a constant state of prerelease.
Windows 11 The Magic Window
In the Windows Insider Program, there is a period of time known as the 'Magic Window.' This is how it works. When you check for updates via Windows Update, your PC basically transmits your build number to a server, checks whether something with a higher build number is available for you, and then delivers that update if it exists. As a result, the only method to revert from a Windows 11 Insider Preview build is to reinstall the operating system.
For example, the build number for Windows 10 version 2004 was 19041. If you're on the Dev channel, you're on build 22000, therefore you can't simply roll back without deleting your system.
Build 19041 contained a Magic Window. You could safely un-enroll your PC if you were testing Windows 10 in the Dev channel once build 19041 was released. It's the brief period when the Insider Program coincides with the shipping version of Windows, and you can get off the preview train if you want to.
There hasn't been a Magic Window since spring 2020, despite the fact that it used to occur twice a year. Microsoft introduced a technique of providing updates that included an enabling package, rather than releasing a full build of Windows, with version 1909. Because Windows 10X was expected to be released the following autumn, 20H2 became an enabling package as well. Then, because Windows 10X was postponed until the spring, 21H1 became an enabling package as well.
Windows Insiders were testing complete builds of Windows 10 at this period. Those anticipating the Dev channel to coincide with production in the autumn of 2020 have yet to be able to un-enroll their PC. This is the Dev channel's nature. You test features as they become available, providing Microsoft determines that the trade-offs you're making in terms of reliability and predictability are sufficient to put you on the right side of its A/B testing.
If you use Windows 11, you should be able to unenroll your PC from the Windows Insider Program using a Magic Window. But then again, we said the same thing about 21H1.
Windows Insider Program Beta channel – Windows 11 will be available shortly
This month, Windows 11 will be released to the Beta channel. The Beta channel, unlike the Dev channel, is associated with a specific feature upgrade. While the Dev channel is meant to be in a state of permanent prerelease, those builds eventually split off into a release branch, which is what ends up in the Beta channel. This was once known as the Slow ring.
By definition, the Beta channel is significantly more stable than the Dev channel. You effectively receive the RTM build, which is then serviced for a few months before it is made available to non-Insiders. Consider the Beta channel to be the safe ring, but with the added benefit of allowing you to test out new features.
Release Preview channel of the Windows Insider Program – test Windows 10 version 21H2
Following the introduction of Windows 10, the Release Preview channel was established. While it wasn't the only reason, Windows Phone and getting updated to Windows 10 Mobile were major at the time. Microsoft released new flagship phones running Windows 10 Mobile in November 2015, but the OTA upgrade for older smartphones didn't begin until March 2016.
Nonetheless, the express goal is to test changes that will be released to the public. When something appears in the Release Preview channel, it implies it is nearing completion. It should be ready for prime time. The final stop is the Release Preview channel. Bugs have been discovered in Release Preview in the past, but this is typically what ships.
For the time being, you may expect to receive fresh Windows 10 cumulative updates. Because Windows 11 is now in the Dev channel and will soon be available in the Beta channel, this will be the location to test the upcoming upgrade for Windows 10.
WIindows 11 Beta – Finally, choose your ring thoughtfully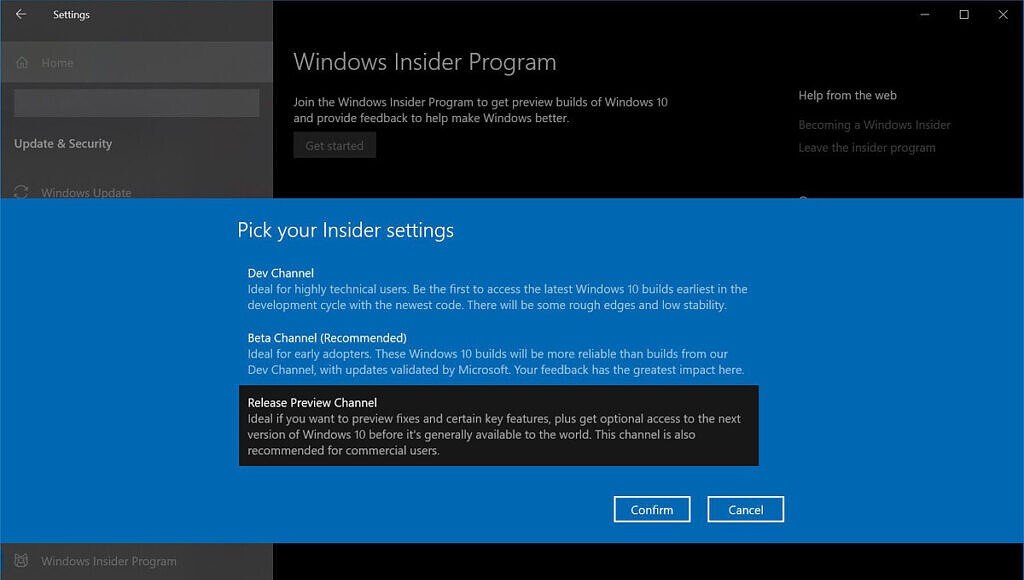 Enrolling in the Windows Insider Program is a straightforward procedure. All you need to do is navigate to Settings -> Update & security -> Windows Insider Program -> Get started. You'll be prompted to connect your Microsoft account and select your ring.
The important thing to remember is that the higher you go, the more difficult it is to turn back. As I previously said, the Dev channel has not been able to un-enroll PCs without doing a factory reset since early 2020. The Beta channel receives that opportunity every six months, however after Windows 11 is introduced, the release cycle switches to yearly.
Also, be prepared for some insecurity. You're beta testing, and if you're doing it, you're aware of what you're putting yourself into. The build for next week may be less stable than the one for this week. That's how it works, and if you're not interested in that, either don't enlist or enroll in one of the lesser channels.
If you want you can do is
Get windows 10 then upgrade to Windows 11 later on too.