WhatsApp users may soon be able to correct typos and errors in text messages that have been sent. WhatsApp users have been requesting the ability to edit text messages for years, and it appears that the feature may be coming soon.
According to reports WABetainfo, WhatsApp is working on an edit button that will allow users to make changes to messages after they have been sent. Because there is no edit button on WhatsApp, users have long used the asterisk to indicate spelling corrections, with the other option being to delete the message entirely. Users, on the other hand, may soon have a more efficient way to correct spelling mistakes. In the screenshot below, you can see the edit button and the process of editing a message in action.
Edit messages that have already been sent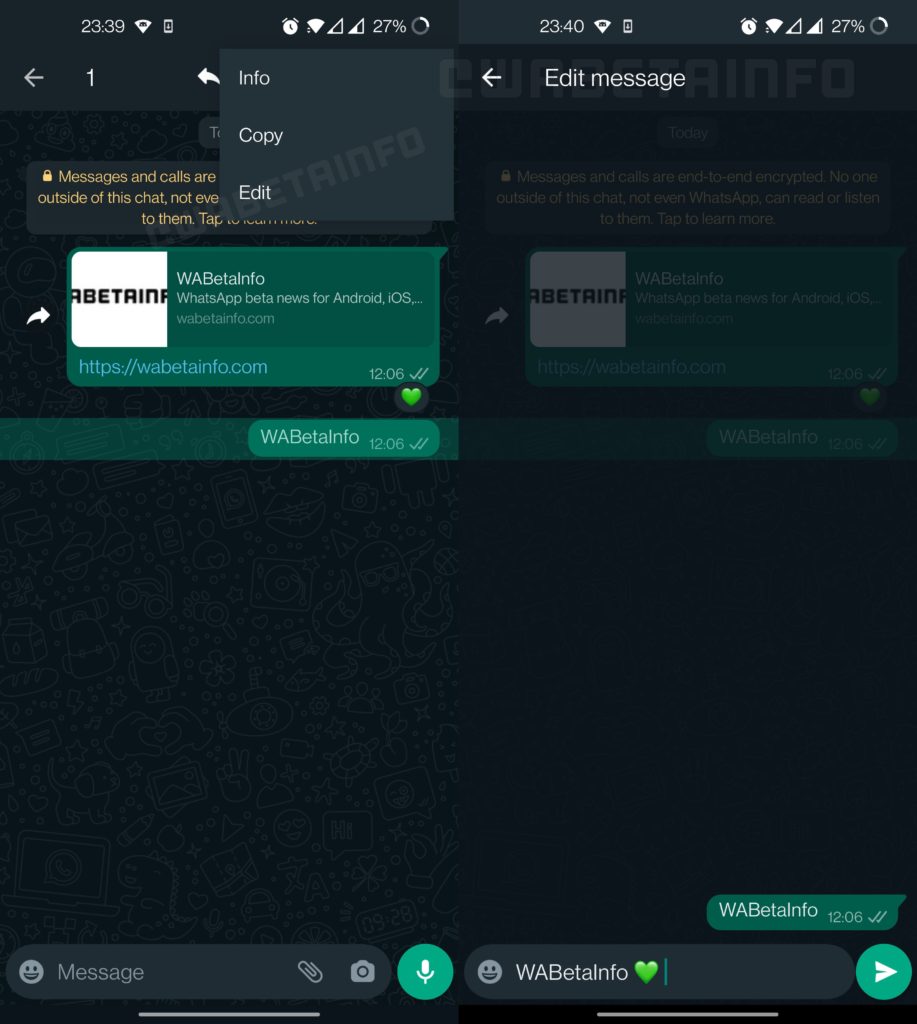 As you can see in this screenshot, WhatsApp is working on a new feature that will allow us to edit text messages after they have been sent, allowing us to correct any typos! There will most likely be no edit history to check previous versions of edited messages, but since this feature is still in development, their plans may change before it is released. Furthermore, details about the time window during which people will be able to edit their messages are currently unknown, but we will notify you as soon as we learn more.
The edit button is still in the works and hasn't been made available to WhatsApp users yet. The feature will most likely debut on the beta channel first, as with all WhatsApp experiments. You can sign up for the beta program here if you want to be among the first to try it out.
In other news, WhatsApp Message Reactions are now available to all users. Similar to iMessage and Instagram, the feature allows users to add quick emoji reactions to text messages. and More updates on Whatsapp can be seen here.