Apple is busy preparing for the release of new iPhones, Macs, and AirPods, but it is also focused on future product enhancements.
Your wait for the first iPhone without a notch will be longer, Apple fans. The company is working on improving its front camera and Face ID technology so that the notch can be removed entirely.
When Can We See the New Design for iPhone ?
However, the first iPhone without a notch isn't expected until 2024. The information comes from Apple analyst Ming-Chi Kuo, who claims that the company is making progress toward its goal of delivering a high-quality set of cameras beneath the display. The fact that we'll have to wait until the iPhone 16 series to see the feature suggests that Apple is taking its time figuring out how to best integrate the camera.
While Kuo does not mention an in-display Touch ID for this iPhone lineup, the possibility of a notch-less iPhone means it can't be ruled out just yet. We've seen a few manufacturers place the front camera beneath the display, but the results haven't been promising, implying that the feature hasn't yet matured and become fully functional.
With such additions, Apple usually takes its time, and it's possible that by 2024, it'll have figured out a way to integrate both the Face ID sensor and the front camera beneath the iPhone's screen. He believes that delaying the technology's release is Apple's way of allowing the industry to work through the issues.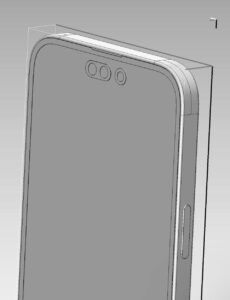 In the last few weeks, Kuo has revealed a lot of information about iPhones and other Apple products. He also stated that the next AirPods Pro could be released later this year or early in 2023.
The company appears to be establishing a production target for the product, implying that the launch date may be much closer than we think. In any case, take these details with a grain of salt, as anything could happen in the next two years.
For the time being, the focus should be on Apple's plans for 2022.