Google's Chromebooks and ChromeOS have made significant inroads into the Windows and Mac-dominated PC market. It's now taking things a step further by releasing a new version of ChromeOS Flex for Windows PCs and Macs. According to a Google blog post, the new operating system will be known as ChromeOS Flex. Here are the specifics:
What is ChromeOS Flex?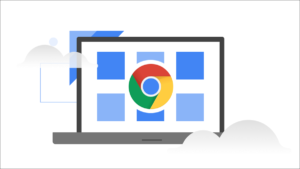 Chrome OS Flex is a new, free-to-download operating system from Google, according to the company. In a blog post, Google stated, "Built for businesses and schools, it's fully compatible with Google's powerful cloud-based management." Chrome OS Flex is designed for Mac and Windows PC users who want to switch from their current operating system.
What are the key features of ChromeOS Flex?
Chrome OS Flex, according to Google, will provide quick access to web apps and ease of use. Chrome OS Flex starts up quickly and does not slow down with use. Users will experience less downtime as a result of background system updates.
Google claims that antivirus software isn't required with Chrome OS Flex. Chrome OS Flex has built-in protection against threats such as viruses, ransomware, and phishing, thanks to regular security updates.
How different is ChromeOS Flex from ChromeOS?
Not much of a difference. Google claims that Chrome OS Flex will include apps and services such as Chrome Browser, Google Assistant, and cross-device capabilities in the same user interface as Chrome OS.
Why ChromeOS is a 'lifeline' for old laptops?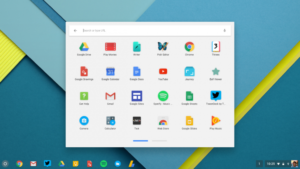 Because ChromeOS is light and simple to use, it may be able to save old laptops. "Rather than throwing away old PCs and Macs, update them with a modern, fast operating system to reduce e-waste," Google wrote in a blog post.
How to download ChromeOS Flex?
Google has been testing Chrome OS Flex with Googlers and other large customers, according to the company. Users can now get early access to the operating system. "All you need is a USB drive and a compatible PC or Mac to get started, and it's completely free to download," Google explained.
Users can try Chrome OS Flex without installing it by booting from a USB drive – it's completely risk-free. Users can replace their operating system with Chrome OS Flex on their PC or Mac for the best experience.
Things to keep in mind before trying ChromeOS Flex
Users should be aware that because it is in early access and on the developers' channel, they may encounter numerous bugs. A stable version of Chrome OS Flex will be available in the coming months, according to Google.